Perfect for the specialty and pastry shops that want to offer high quality Italian food abroad, GranPistacchio is characterized by high quality ingredients and elegant packaging.
22% of Mediterranean almonds and 18% of roasted pistachios give taste and scent to this soft nougat.
GranPistacchio is an artisanal product: the nougat is spread in special wooden frames when it is still hot and it is hand cut only after at least one night of rest.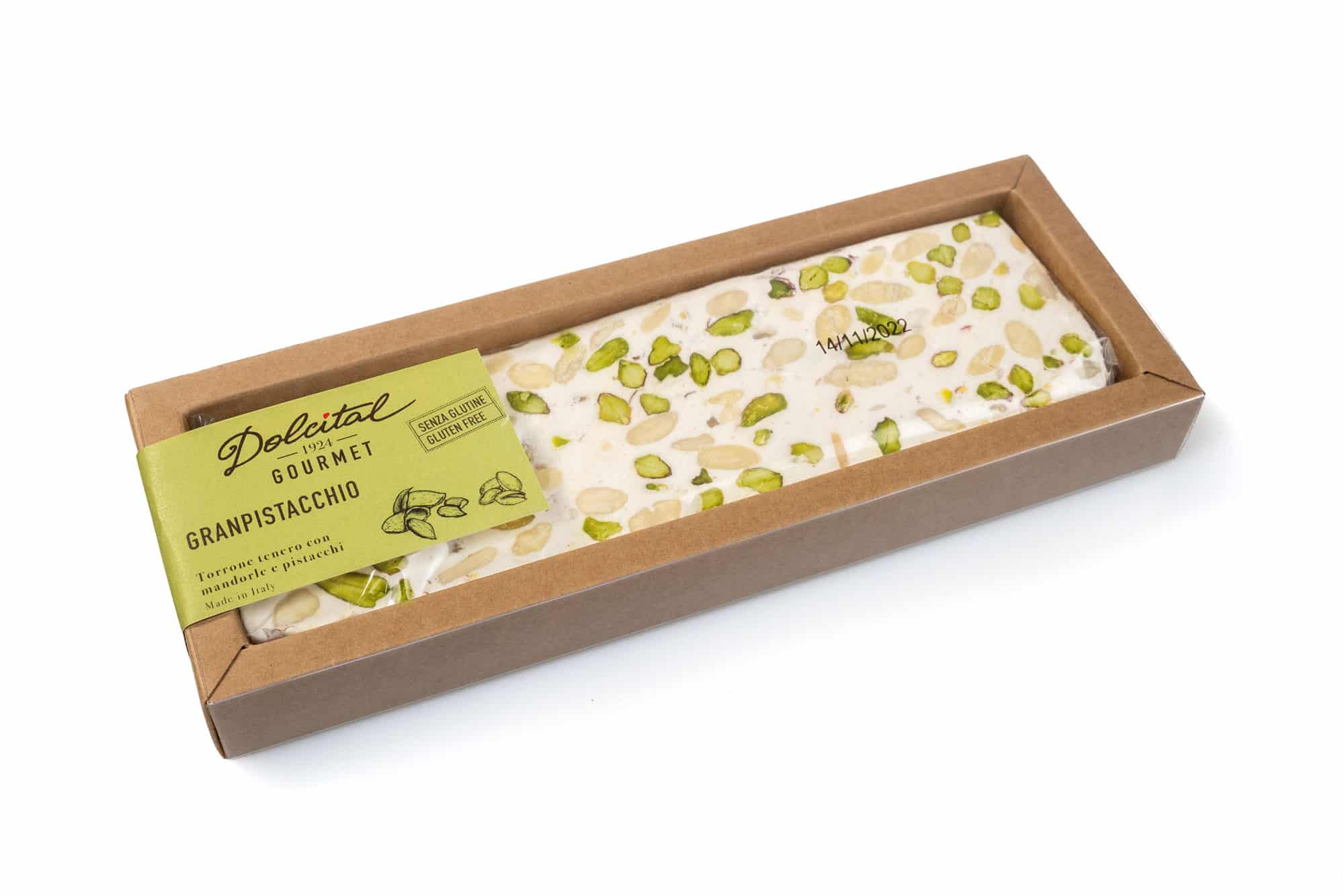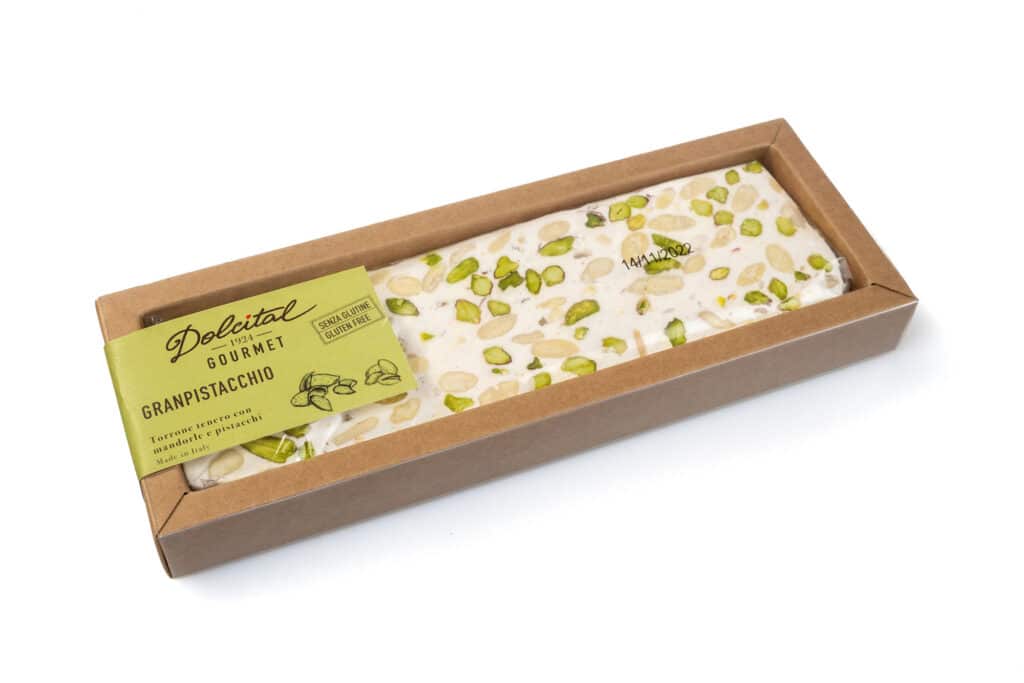 The case
The packaging chosen allows the costumers to see the nougat and the high quantity of almonds and pistachios present in the recipe.
The paper packaging recalls the naturalness and craftsmanship of the product which, as all Dolcital nougats, is free of artificial colourings.
The company, in fact, prefers to use natural ingredients: this is a guaranty for the customers.
GranPistacchio is part of Dolcital Gourmet 1924 catalogue and it matches with the classic soft nougat 1000 mandorle.