Dolcital presents a new version of nougat flakes: Cristalli with almonds and pistachios.
The new product joins the classic flavours already available in the catalogue.
This new option is perfect for the pistachios' lovers that will appreciate the balanced mix between the different nuts.
Pistachios give colour and taste to this unique product that will conquer you with its fragrancy and flavour.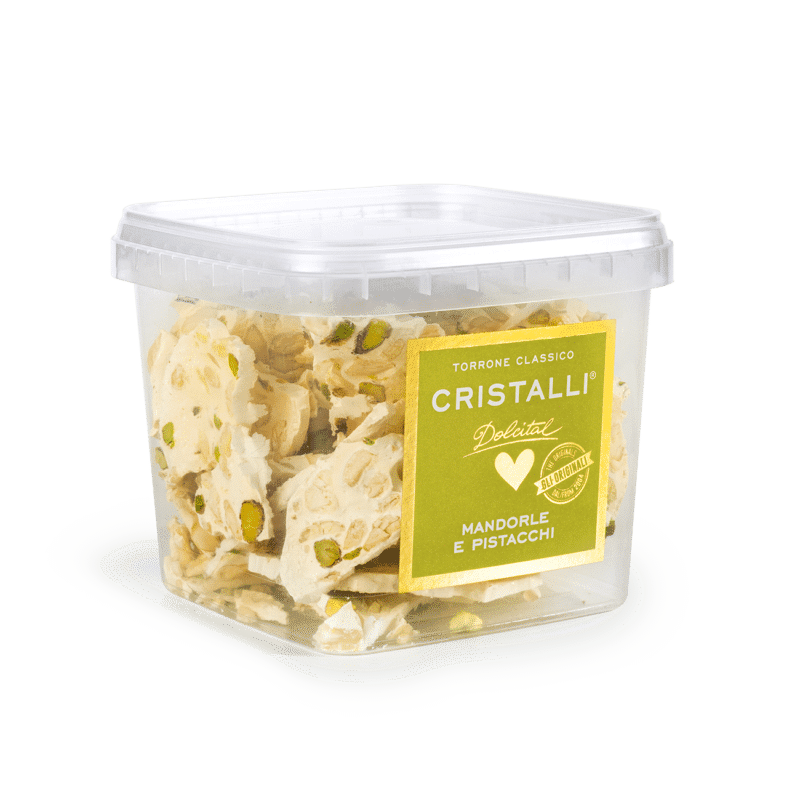 As all the friable Dolcital nougat, Cristalli with pistachios are cooked for over 6 hours in special coppers, and when the dough is ready, it is hand collected and worked carefully.
The cutting process is the most important part of the production: the nougat flakes need to be very thin for the perfect result.
Not only the product is innovative, but the packaging as well: friability and flavour are preserved by the hermetic pack that allows you to taste the product whenever and wherever you want.
And once the nougat is finished? With an hint of creativity, the pack can be reused in different ways with a benefit not only for the costumer but for the environment as well.
The original Cristalli with pistachios are unique, there are no products like them: please contact us to receive a sample to taste them!