Dolcital launches the new Christmas Catalogue and presents a new flavour of mini nougat.
The unmistakable aroma of the pistachio, its well-known green nuance and its unique scent perfectly match with the sweet almonds.
In every byte you'll find the studied equilibrium between the roasted nuts and the soft nougat dough.
The mini soft nougats are hand cut, one by one, and single packed for an easy consumption everywhere.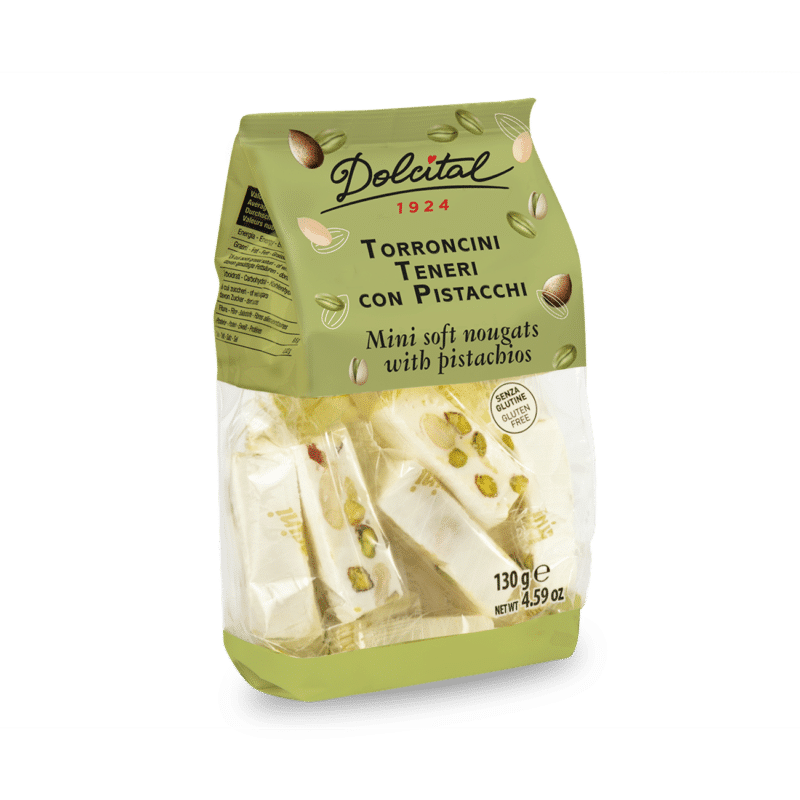 Tradition and high-quality ingredients are the keys of this new product.
Only the best ingredients are used: egg white is from cage free hens and there are no palm oil or gluten in the recipe.
Furthermore, no artificial flavours or colours are used: it's the pistachio that gives the nougat the natural hue and the mellow delicate taste.
The new product is available in a 130g bag and represents an extension of the mini nougat selection made by Dolcital.
The packaging of the product is bright green, as the pistachios used in the recipe.
The bag is decorated with nuts illustrations and it is partially transparent so to let the costumers look easily at the product for a total quality guaranty.