For Christmas 2023, Dolcital presents a new exclusive way of offering mandorlato.
Crumbly heart and creamy covering distinguish this delicious product.
The nougat is the classic friable hazelnut one, cut by hand in very small pieces.
The covering is a balanced mix of appropriately dosed dark and gianduja chocolate made in a special pan.
The result is a revolutionary product, not yet present on the market: the nougat dragées.
Offered in an open-close tray, just like the Cristalli nougat flakes, Pepite (Nuggets in Italian) can be eaten everywhere.
One leads to another and it will be impossible to stop eating them.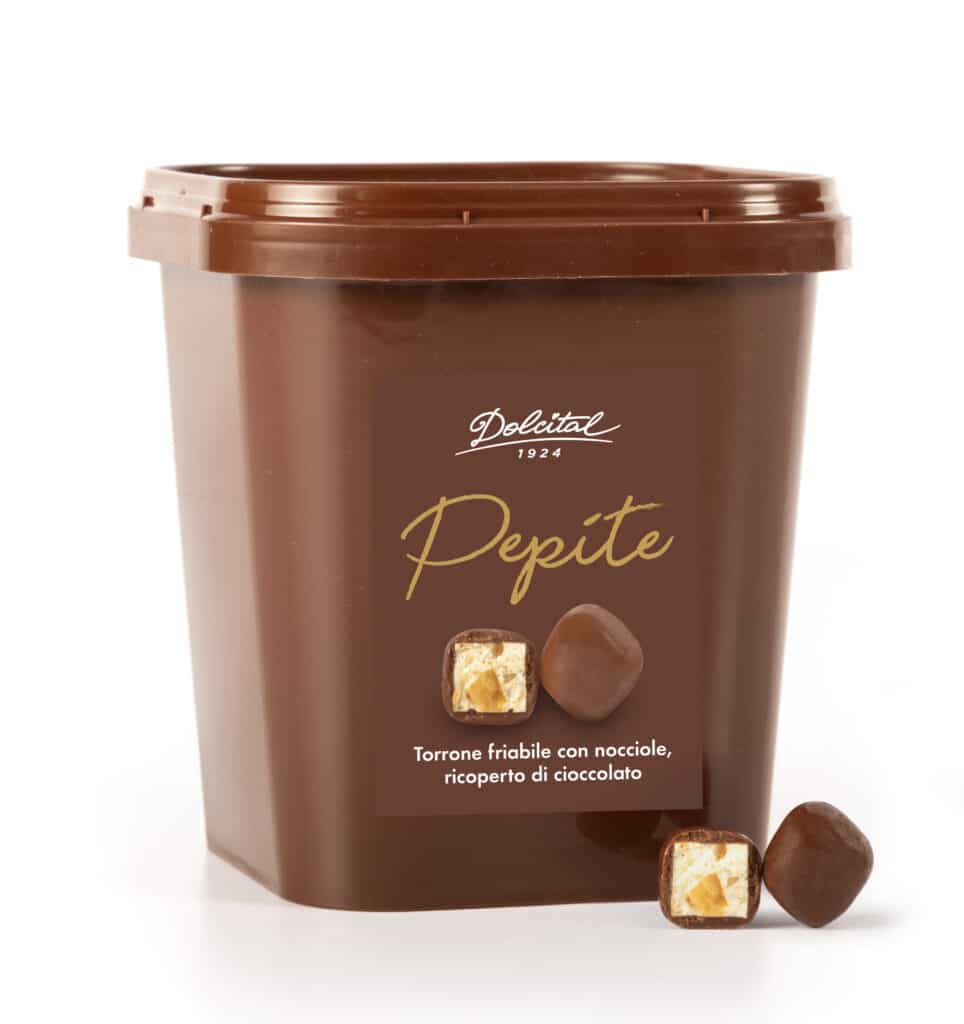 Did you know?
Dragées were born in France in 1220 as medicines.
They were invented by a pharmacist from Verdun who decided to cover the almonds with sugar to improve their preservation.
Adding substances with alleged healing powers, he offered them on the market as medicinal treatments.
We cannot guarantee that Pepite can heal you, but they'll definitely sweeten your thoughts!