Christmas is synonymous with "sharing", it's a magical moment in which we put aside resentment and bad moods in the name of celebration and good food.
Nougat in Italy is a symbol of Christmas, in fact, on December 25th, a small piece of mandorlato at the end of the lunch is mandatory.
In a spirit of sharing and involvement, Dolcital has decided to make nougat a dessert suitable for everyone, even for those who follow a plant-based diet, so that they can enjoy it as well.
Typically produced with honey and egg white, the mandorlato is completely revolutionized in a vegan key.
Agave syrup and legume proteins replace the classic ingredients in the creation of the soft nougat, which is offered in mini pieces.
It tooks 5 years to obtain the desired result, trying different dosages and testing new ingredients.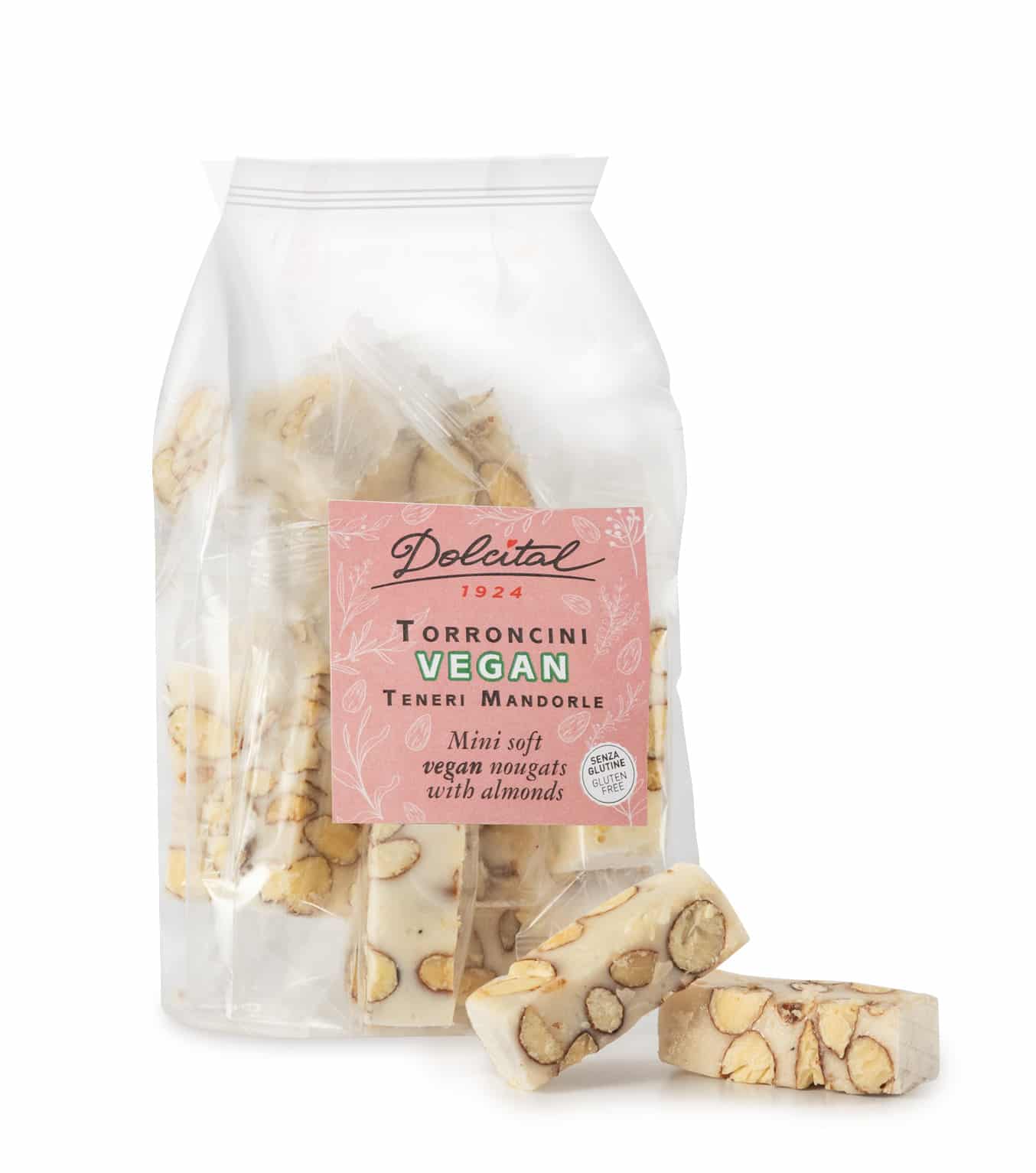 «It was a challenge, but also a great opportunity to learn how to work with new raw materials. Studying the whipping principles of legume proteins and seeing how they react with the sugar and almond mixture was not easy, but in the end we succeeded." explained Anna Sgambaro, owner of the company.
"Papà Fiorenzo began studying this new recipe in 2018. The goal for him was not just to create a sweet product reminiscent of nougat, but to create a real vegan alternative. And now we got it." continued Luisa Sgambaro, sister and co-owner.
The new product is innovative, but at the same time traditional: it's the natural almond that gives flavour to the sweet dough.
Available online and in specialized stores, the mini soft vegan nougats, like the other Dolcital products, are gluten-free, palm oil-free, with no artificial flavors and colourings. Furthermore, production is made with attention to environment and electricity from green and sustainable sources is used.